Connect and configure Voltronic inverters
Overview
Follow the steps below to connect one of the following inverters to SolarAssistant:
Axpert
Kodak
Mecer
MPP Solar
Phocos
RCT
Richsolar (2.4kW, 6kW and 6.5kW)
etc.
Step 1 - Connect inverter monitoring cable
Option A - Inverter USB port
Depending how old your inverter is, use either a USB Type B (printer) cable or a micro USB (old Android) cable. The port should be located at the bottom of the inverter.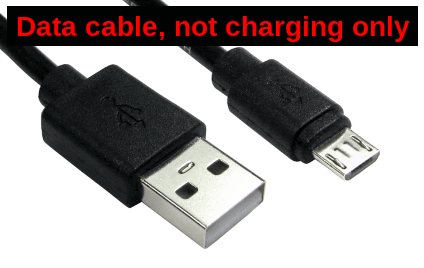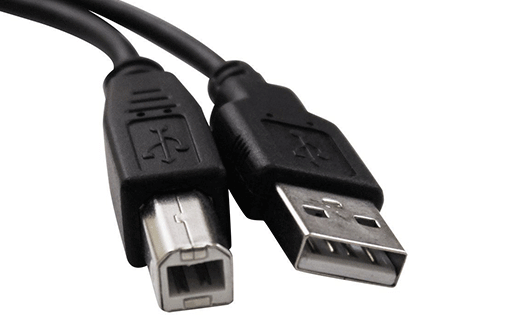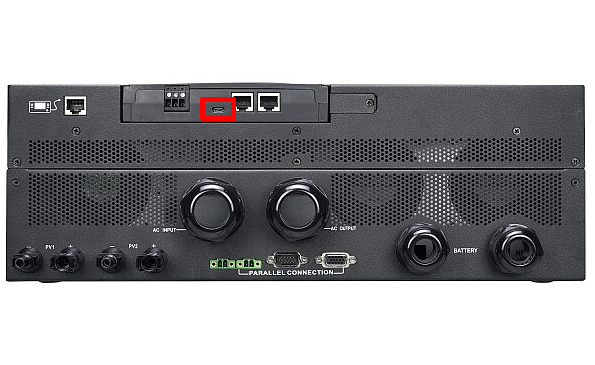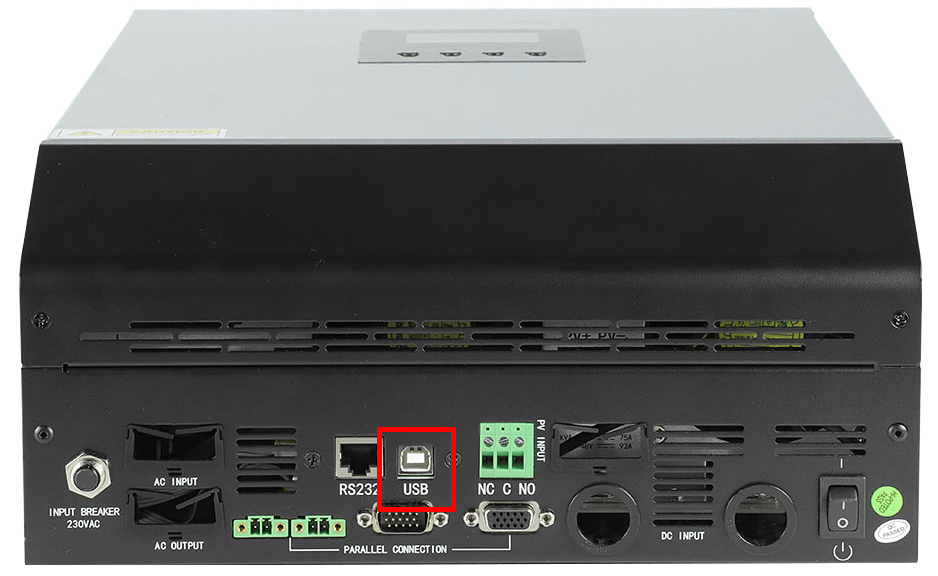 Option B - Inverter RS232/COM port
Use a
USB RS232
cable plugged into the inverter port labelled "RS232" or "COM" which is usually located at the bottom of the inverter.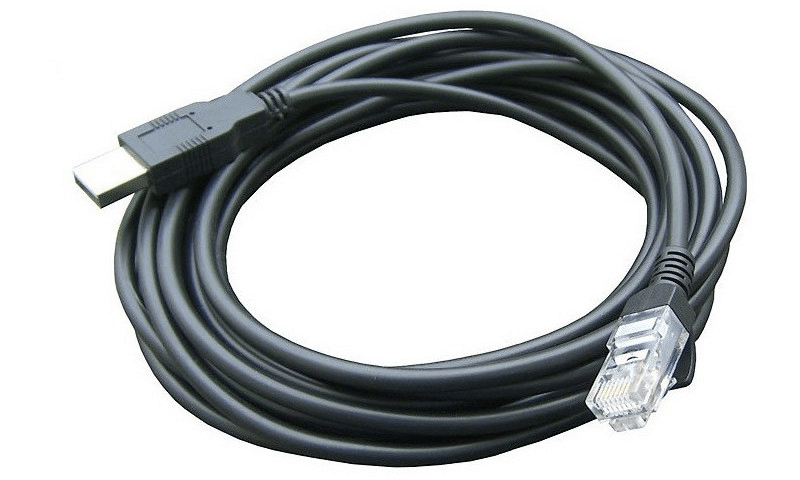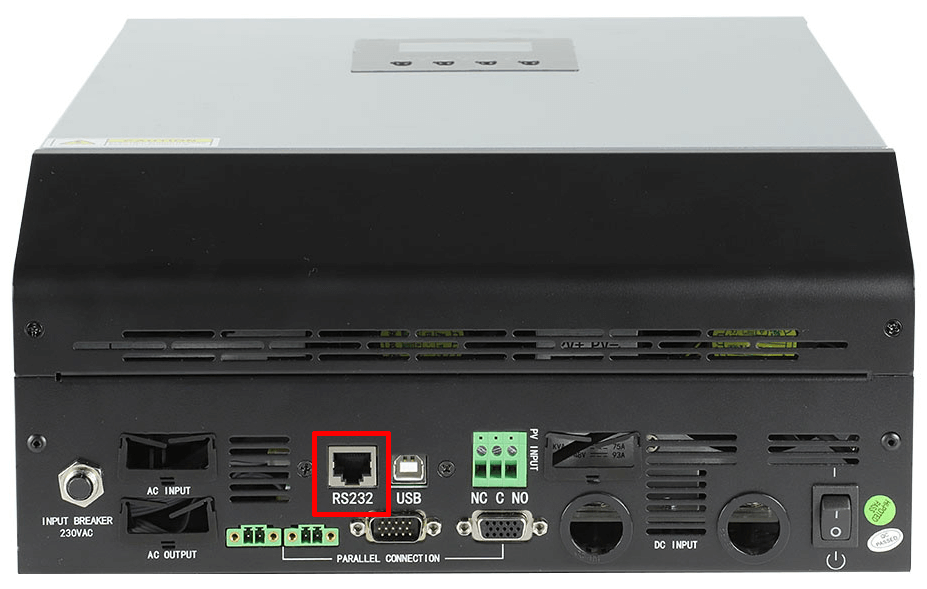 Step 2 - Configure SolarAssistant to connect to a Voltronic inverter
On the configuration page, select "Voltronic" as your inverter model.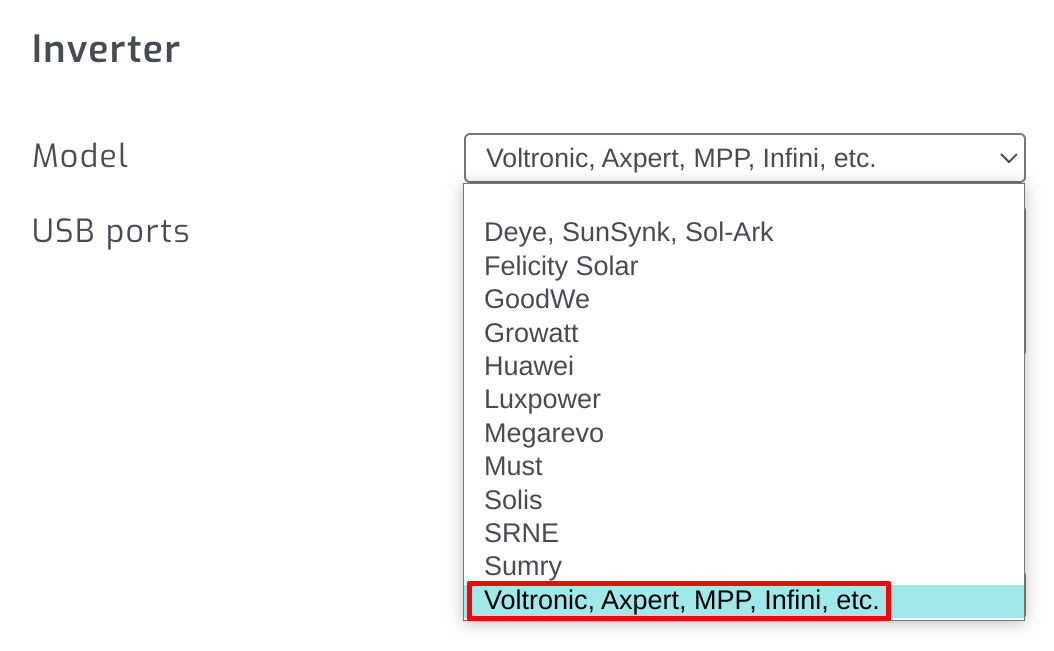 Select the USB port(s) where you have Voltronic inverters connected.

Click connect:

Parallel installations
With MUST inverters you only need to connect one inverter to read all parallel inverters regardless of whether you use the COM/RS232 port or the USB port.
If you have a parallel installation but all inverters are not showing in SolarAssistant, then check if their serial numbers are perhaps exactly the same by connecting one inverter at a time and going to the settings page. If their serial numbers are the same, then each will have to be connected with it's own USB cable.
Troubleshooting
If your inverter has a micro USB port, consider using the RS232/COM instead as it's more reliable.
If you have any issue, please try the official WatchPower or SolarPower application from a laptop. If it works with these official applications, then it should work with SolarAssistant.