Home Assistant - Energy dashboard
Introduction
SolarAssistant provides energy usage metrics in the correct format for it to be used by the Home Assistant Energy dashboard. This guide below assumes you already have Home Assistant integrated with your SolarAssistant.
Step 1 - Complete the Energy dashboard setup wizard
Open the energy dashboard to start a setup wizard of selecting all energy usage metrics. Alternatively you can find it under settings › dashboards › energy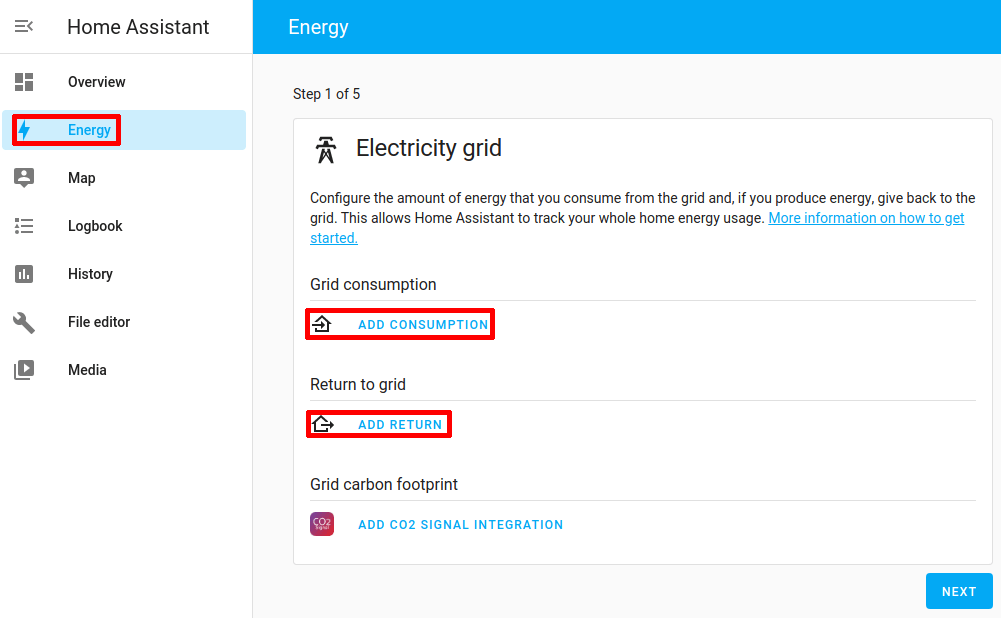 Select the grid consumption and export metrics.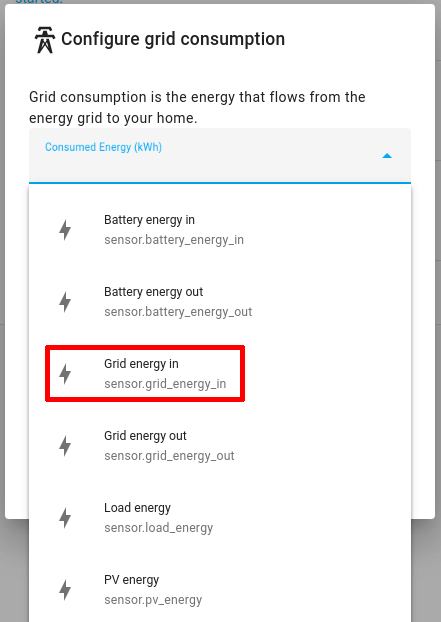 Select "next".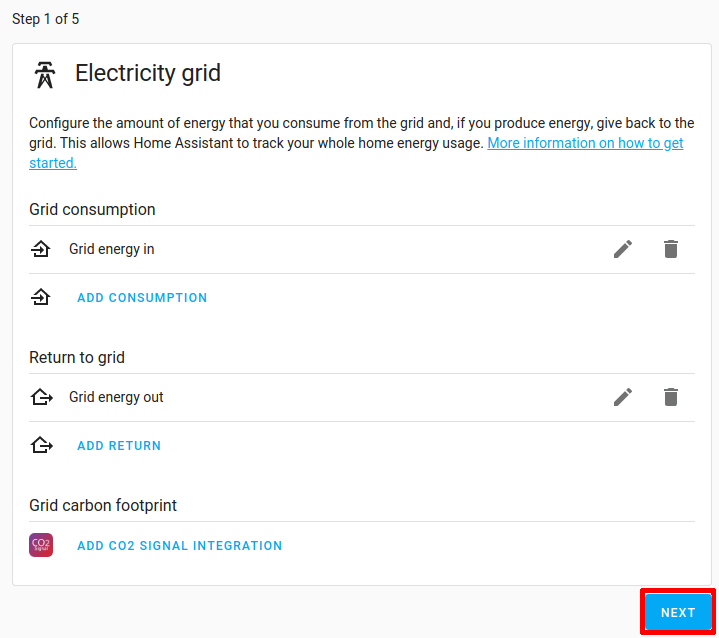 Select the solar PV generation metric.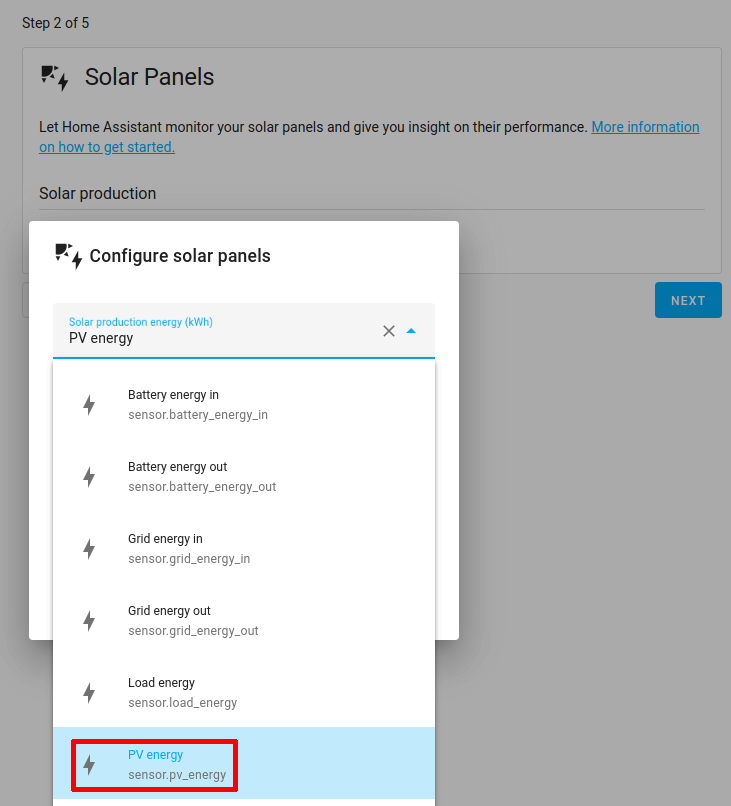 Select the battery energy in and out metrics.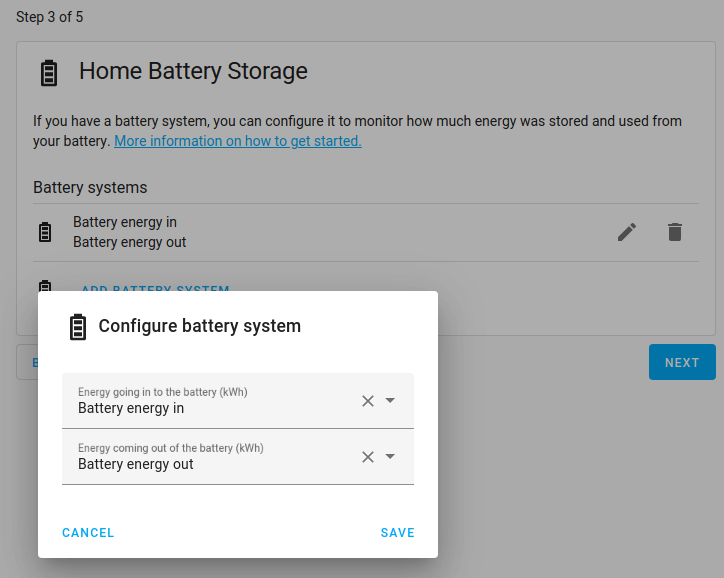 You can skip step 4 and 5 which is to select gas consumption and indivudual device metrics. Complete the wizard.