Connecting a Dyness battery
Protocol selection
On the SolarAssistant configuration page, select the protocol below.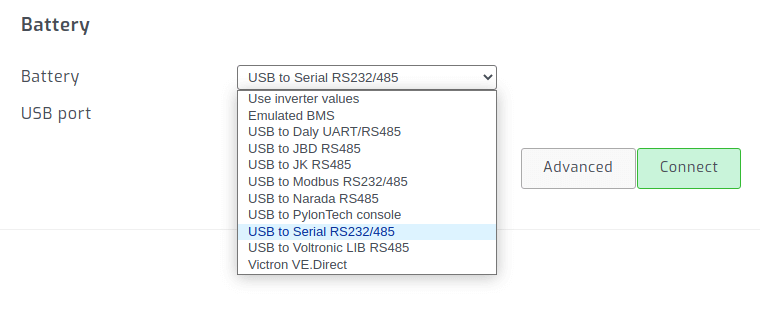 Dip switch configuration
Set your Dyness master battery on the "Axpert" protocol and baud rate 9600. The Dyness battery manual specifies turning only dip switch 2 to ON.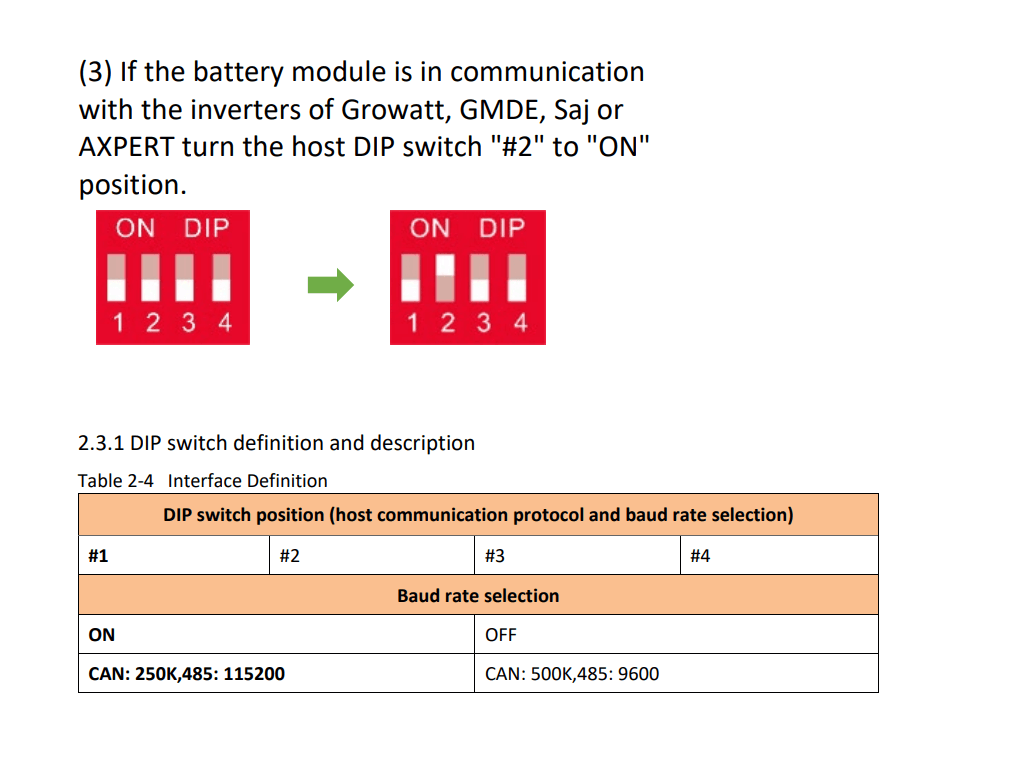 Connection cable - Dyness A48100 and BX48100
Connect the Dyness RS485 cable to the battery RS485 IN port.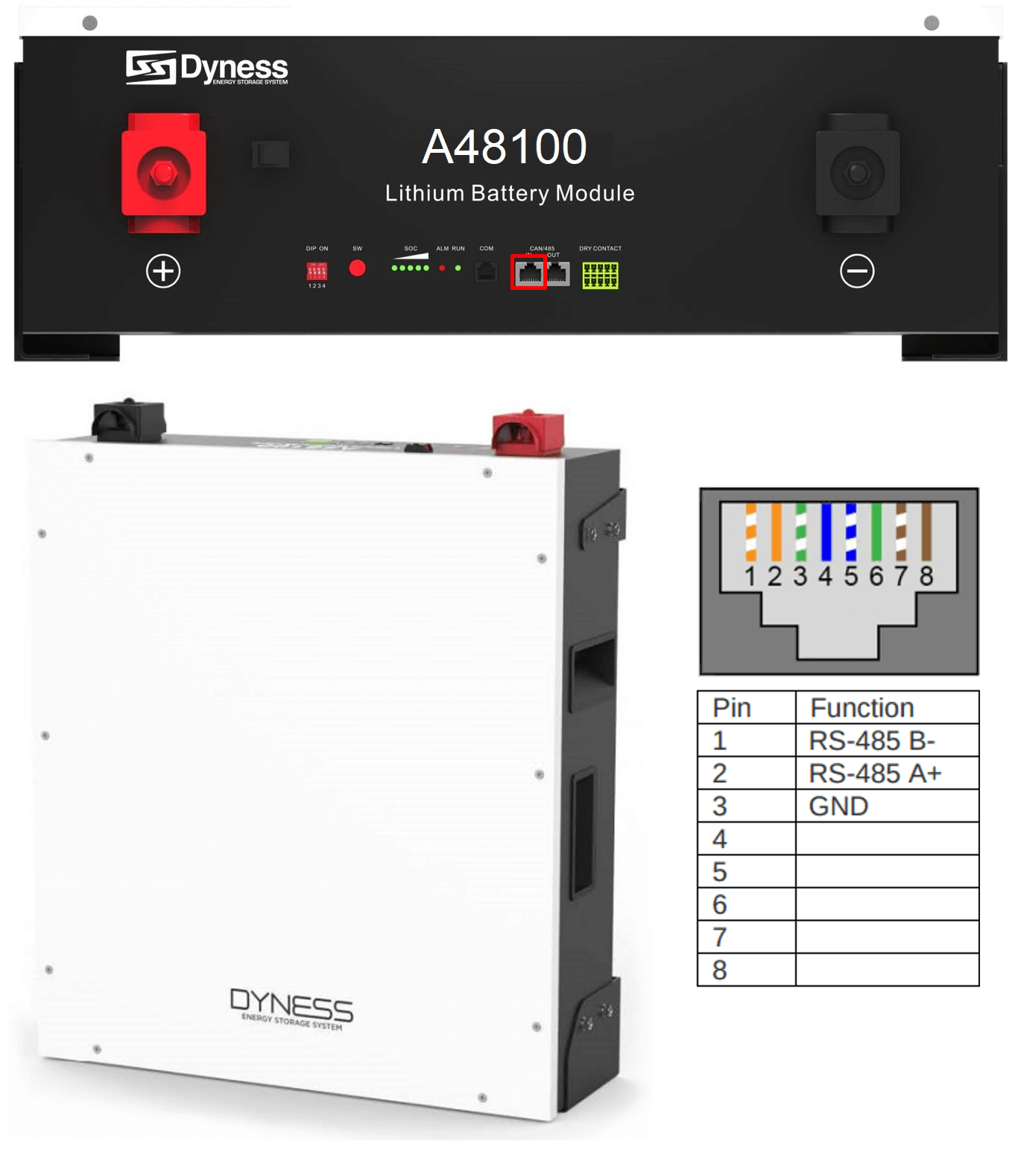 Connection cable - Dyness B3
We do not currently sell a cable for this battery. It will most likely be available in July 2022. In the meantime, consider creating your own cable according to the pinout below.

NB: During our testing, the baud rate dip switch was the wrong way around on our Dyness B3 battery. We had to set dip switch 4 to ON. The final dip configuration for the master battery is shown below.