Connecting the Daly BMS
Protocol selection
On the SolarAssistant configuration page, select the protocol below.

You can select one or more Daly USB cables.

Connection cables
Use either the RS485 or UART USB cables as shown below. We do not sell them.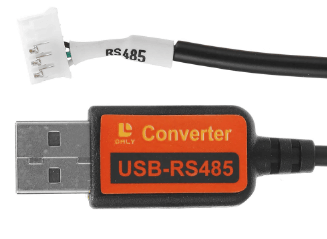 No further setup is required. If you are unable to read your Daly BMS, see troubleshooting below.
Advanced - Reading multiple Daly BMSs with a single RS485 USB cable
Connect a single Daly BMS to a laptop with the official Daly BMS software. Set a unique board number for each BMS.

Wire all Daly BMSs into a single RS485 USB cable by connecting all wires of the same colour together. As an example, the green wire of all BMSs are wired together into the green wire of the RS485 USB cable.
Plug the RS485 USB cable into the SolarAssistant monitoring device. Once you click "connect" on the configuration page, you should see each Daly BMS show up as a battery pack as shown below.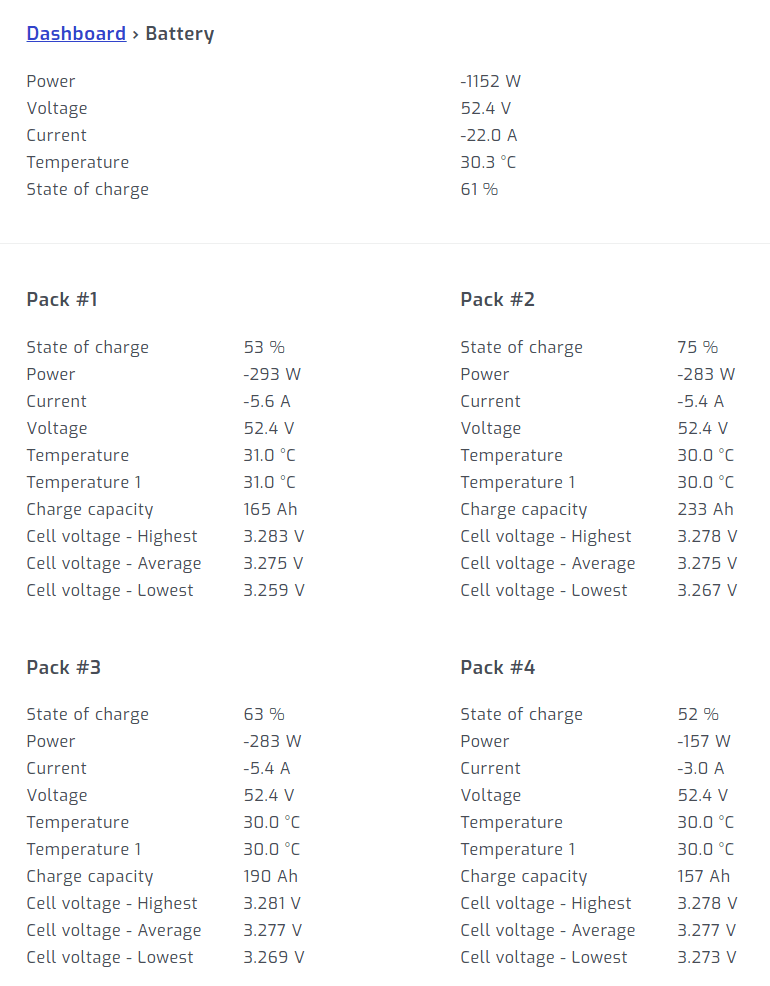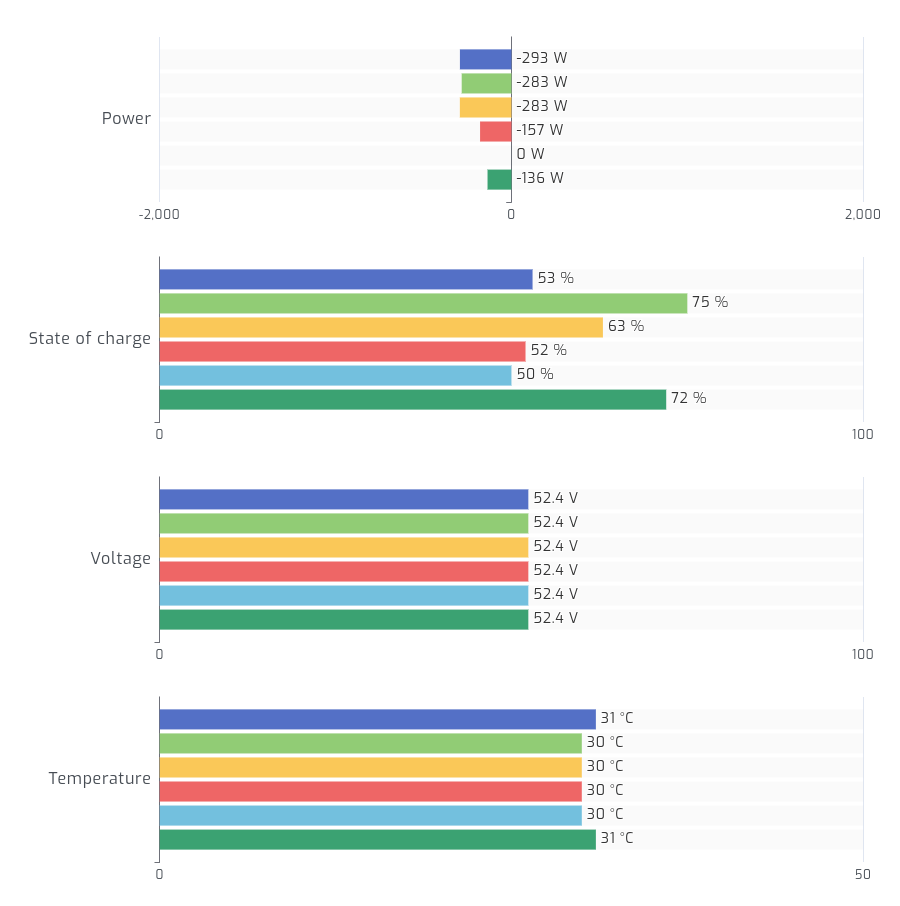 Troubleshooting
If you are having trouble reading your batteries and you have a windows laptop, we recommend testing your setup with the official windows software. If your laptop is able to read the batteries, then SolarAssistant will also be able to read them.