Connecting a Vestwood battery
Protocol selection
On the SolarAssistant configuration page, select the protocol below.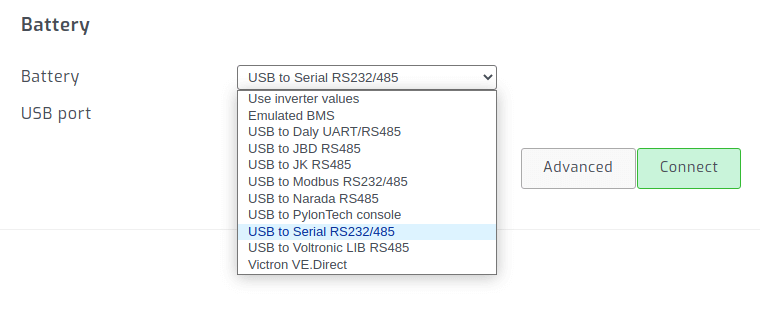 USB cable
You need one Vestwood USB cable. Multiple batteries are interconnected with a standard straight cable.
Dip switch configuration
Start your dip switches with the master on address 2. The next battery should be address 3, then 4, etc. Note dip switches only take effect after battery restart.
Result
Once you press connect in SolarAssistant, you should see each pack show up under the battery section. If you make any cabling or dip switch changes, ensure you press disconnect and connect in SolarAssistant to rescan available packs.