Software updates
Overview
When purchasing a license for SolarAssistant, it includes access to all future improvements and corrections. For detail on what is released in each version, please see the changelog.
Your current SolarAssistant software version is displayed on the "Configuration" tab.

Update process
When an update is available, it will show below the version date. Select "download".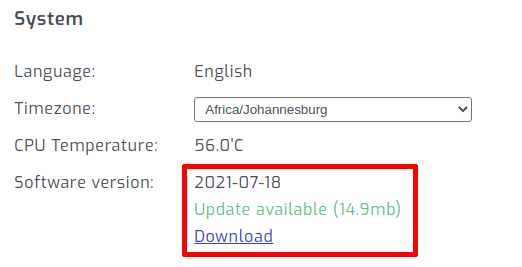 The device will download the latest update and verify it's integrity.

Once the download is complete, select "Apply update and restart". Wait up to 5 minutes for the update to apply and the device to restart.

If something went wrong and you are unable to access your device, please contact us.
Beta releases
If you want to experiment with the latest features, read more about our beta program
Inverter firmware updates
SolarAssistant does not support updating your inverter firmware.