Connecting the JK BMS
Step 1 - Connections and components
The typical setup requires the two components below. We do not sell any of them.
JK BMS RS485 module
USB RS485 adapter (ensure it's not TTL). We recommend FTDI chip adapters.
Note you can also use a USB TTL adapter instead of the two adapters above, but it requires manual wiring into the JK BMS where the JK BMS RS485 module connects.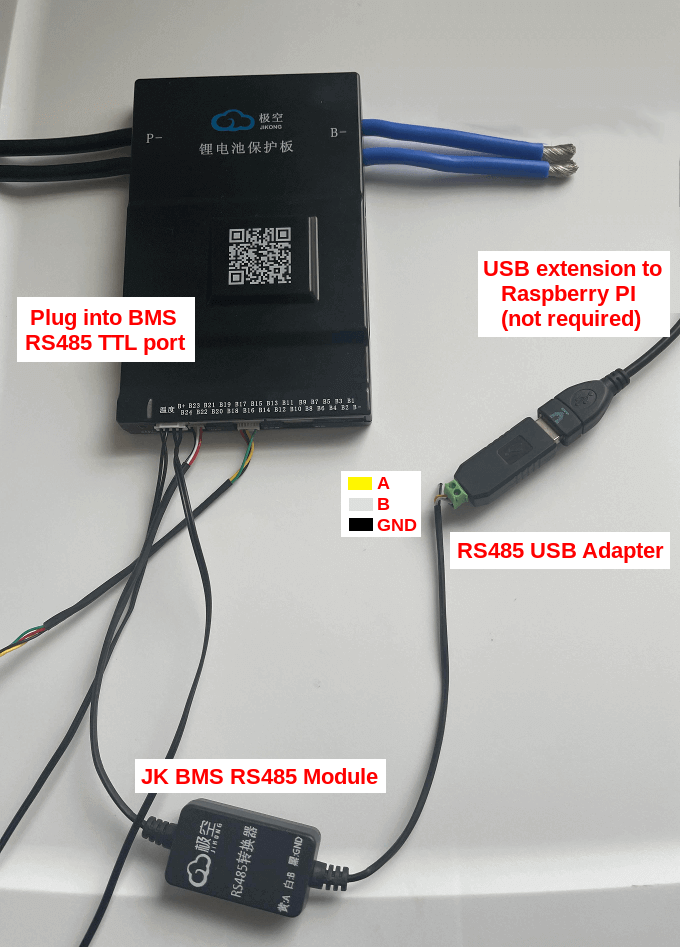 Step 2 - Configure SolarAssistant to connect to a Deye/SunSynk/Sol-Ark
On the SolarAssistant configuration page, select the protocol below.

Select one or more USB cables and click connect:

Plug the RS485 USB cable into the SolarAssistant monitoring device. Once you click "connect" on the configuration page, you should see each Daly BMS show up as a battery pack as shown below.
Result
One pack will be shown for each JK BMS connected in step 2 above.