Connect and configure Growatt inverters
Overview
Follow the the steps below to connect one of the following inverters to SolarAssistant:
Step 1 - Select inverter
On the configuration page, select "Growatt" as your inverter model.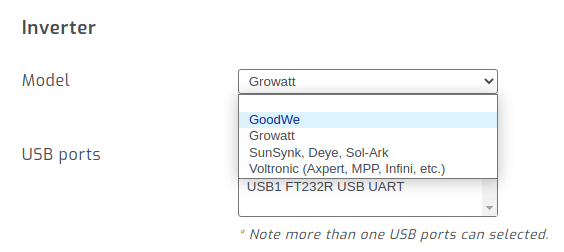 Step 2 - Select USB ports
Devices connected via USB will show up. Select all ports that are Growatt inverters and press "Connect".

Growatt SPF range (SPF ES, SPF TL HVM, SPF TL LVM, SPF T DVM, etc.)
a USB Type B cable plugged into the inverter port that is usually located at the bottom of the inverter.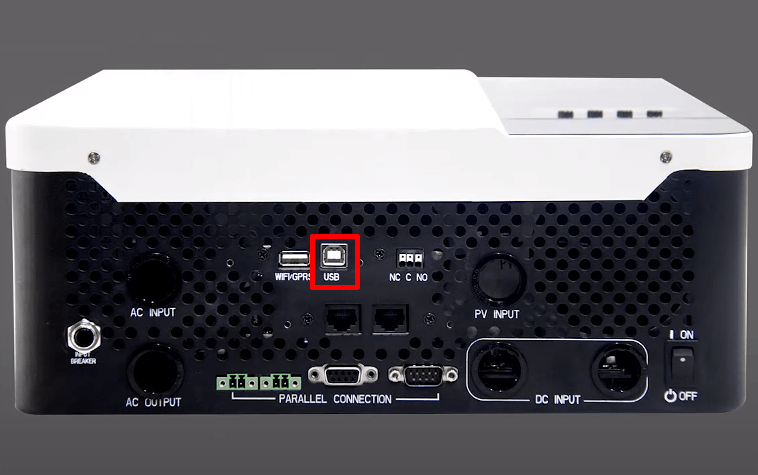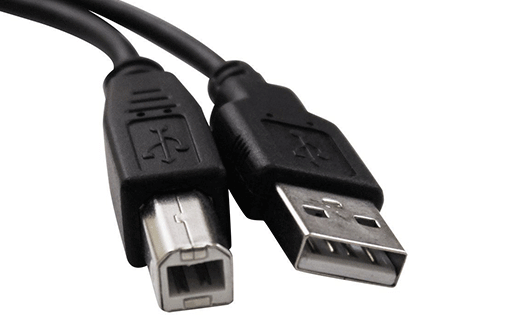 Growatt SPH range
Option 1 - If your RS232 port is not occupied by the Growatt WiFi dongle
A USB serial cable can be plugged into WiFi RS232 port located on the bottom of the inverter. This is a normal USB serial cable available from most electronic stores.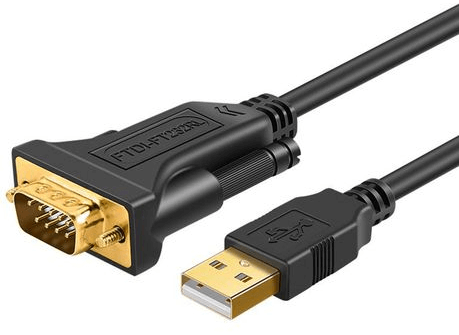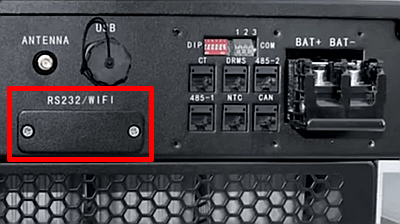 Option 2 - The RS485-2 port
In your inverter settings. Set the RS485 port setting to VPP mode.
We don't currently sell an RS485 cable for the this port, but you can make your own cable.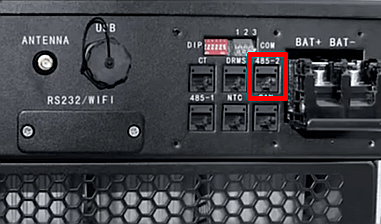 Option 3 - If you have a RS485-3 port (typically found on the SPH 3 phase)
This USB to RS485 cable works on the RS485-3 port of the Growatt SPH. Alternatively you can make your own cable according to the pinout in the image below.