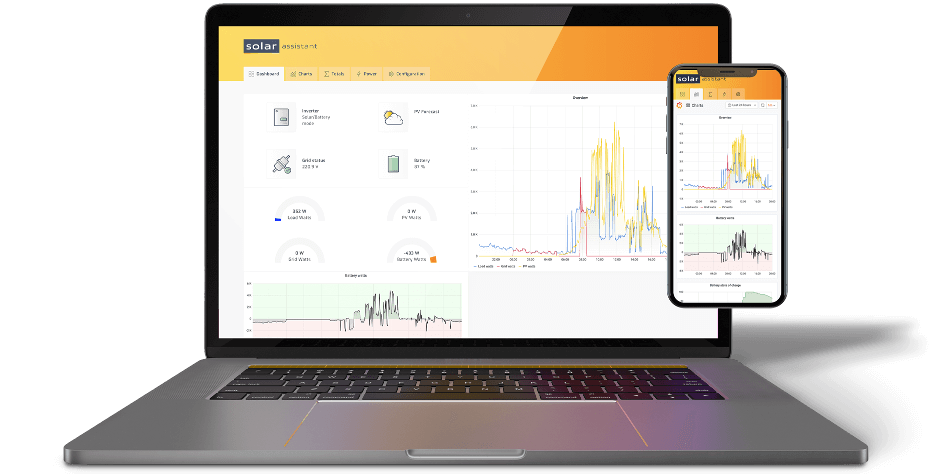 Receive a link to download the latest SolarAssistant SD card image. Flash the image onto an SD card and insert into a Raspberry Pi. Learn more in our getting started guide.
Includes:
Perpetual license for SolarAssistant (no monthly fees)
What you will need
Minimum: Raspberry Pi Zero W
Recommended: Orange Pi 3 LTS, Raspberry Pi 3B or Raspberry Pi 4B
16GB or larger SD card
Learn more on recommended hardware in our getting started guide.